Free Shipping over $189
30 Day Returns and Exchanges
Lifetime Guarantee
Modular 3-in-1 jacket
Waterproof
Insulated body (40g/m2)
Breathable
Windproof
Antibacterial
Anti-UV
YKK zippers (all)
RFID pocket
2 invisible pockets
Adjustable cuffs
Tactical neck closure
Magnetic storm flap
Shell: 77% polyester, 23% graphene-integrated polyester. Vest insulation: 70% recycled polyester, 30% graphene-integrated polyester. Lining: 100% polyester. Membrane: TPU.
Weight: 620 grams (size M)
Advanced Material: Graphene
Tech: GRAPHSHIELD™ AND GRAPHINSULATE™ (40g/m2).
In our pursuit to craft the ultimate adaptive outerwear, we delved into inspirations from the farthest reaches of space: the
NASA spacesuits. With fluctuating climates and unpredictable weather patterns,
we recognized the need for a jacket that could fluidly transform and adapt. The
JackVest is our solution, a singular piece that can effortlessly transition
between different configurations, ensuring you're equipped for any situation.
From its inception, it was about more than just adaptability—it was about pioneering a new frontier in outdoor gear, ensuring that no matter the weather or adventure, one jacket had you covered.
Wash it properly, it'll last for years and years
Close all zippers
Use a detergent for waterproof clothing (Nikwax recommended)
Do not use softener
Cold water
Use delicate cycle
Do not tumble dry
Dry in shade
Do not iron
At Graphene-X, we uphold the highest standards of craftsmanship. Every product we offer comes with a lifetime guarantee, as we harness the unmatched strength and adaptability of graphene and other advanced materials to ensure unparalleled performance.
Most orders over $189 qualify for free shipping. Under that we normally charge 75% of the cost the courier charges to us.
Didn't love it or could use a different size? Send it back within 30 days of delivery and we will fully refund it or send you a different size.

Free Shipping over $189
30 Day Returns and Exchanges
Lifetime Guarantee
High Performance
TheJackVest draws inspiration from the modularity of spacesuits. It incorporates graphene in dual capacities: within the shell to fortify fabric resilience, and within the insulation to amplify the thermoregulating prowess of recycled polyester.
Versatility
Transitioning seamlessly from an adventure jacket to a distinguished yacht vest, the JackVest adapts to diverse conditions. Whether facing a brisk autumn breeze, an unexpected downpour, or fluctuating humidities, it's a masterclass in adaptability from start to finish.
Tech: GRAPHSHIELD™
GRAPHSHIELD™ exceptional strength-to-weight ratio surpasses traditional fabric constructs. Meticulously engineered, it defies the elements while maintaining unrivaled freedom of movement thanks to its featherlight composition. The strategic integration of graphene within its structure forms an impenetrable shield, shielding you from nature's harshest forces while it still maintains unparalleled levels of breathability and abrasion resistance.
EXPLORE OUR TECH
Tech: GRAPHINSULATE™
GRAPHINSULATE™ boasts a remarkable weight-to-warmth ratio, providing you with cozy comfort without the burden of added weight. Unlike traditional insulation, GRAPHINSULATE™ maintains its exceptional performance even when wet. Through advanced graphene integration, it forms a powerful barrier that effectively traps body heat, ensuring warmth and dryness in any conditions.
EXPLORE OUR TECH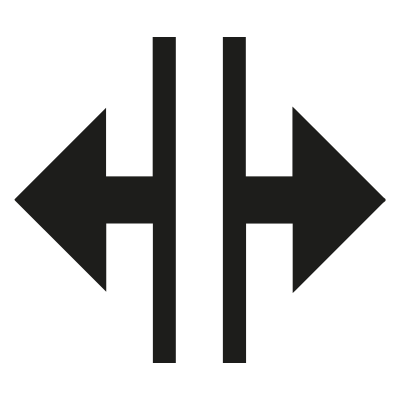 Modular
Storage
Removable Hood
Bi-Zip Ventilation
Modular 3-in-1 design
Adaptability and mobility - critical factors in the vacuum of space, equally crucial on Earth. The modularity of spacesuits enables astronauts to tailor their gear to suit the mission, granting them precise control over their movements. And in our world, control and adaptability matter just as much.Enter the JackVest. Seamlessly transitioning from a robust adventure jacket to a semi-vest, and then a full-fledged Han Solo vest.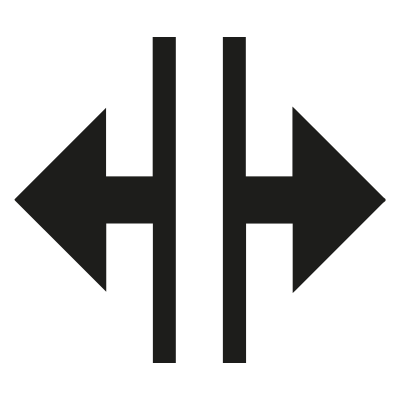 Modular
Storage
Removable Hood
Bi-Zip Ventilation
Key Elements
U.T.A.R. Graph
Arguably one of our most adaptable products. The JackVest effortlessly bridges the gap between Spring and Autumn, dynamically responding to changing weather conditions. In terms of how good it is for traveling? An absolute beast.
Height:
Medium-sized miracle || Between 5'7'' (170 cms) and 5'11'' (180 cms)
Good as always but
The sizing and the fit is still particular ... . I am 181cm the size M had to big arms and the waist to wide changed to S ,perfect arms ok waist ,but close fit on the chest.
I like the interior of the pockets and the interior of the jacket feels great.
Love the Magnetic storm flap. Ideally should have 2,3 cm more around the chest. Very warm.
Height:
Medium-sized miracle || Between 5'7'' (170 cms) and 5'11'' (180 cms)
Best buy Jacket
The material of the jacket is comfortable to wear. The protection against rain and cold is optimal. This, together with the possibility of adapting the jacket to the season, makes this jacket the best buy.
Height:
Medium-sized miracle || Between 5'7'' (170 cms) and 5'11'' (180 cms)
Promising and still testing
What I like: upper chest pockets (they fit my cell phone); pass-through pocket in lower back (love it and it fits the hood and sleeves when removed). durable feel; high collar, soft lining in hand pockets.
What I like less: weight ... the durability comes with a weight trade-off; sleeves do not have Graphensulate or the soft lining - so the jack vest is differentially insulated. I haven't had enough cold-weather experience to understand if this will be a big issue.
The coldest I've worn it has been 18 degrees F (-7.7 C) and initially my arms were a bit cool, but once I was moving around, it wasn't a problem and I didn't have the additional weight/ thickness from the insulation.
What I like most: Modularity - this jacket offers more options than anything else I've seen. I'm excited to see how this jackvest handles extremes.
What is Graphene?
Graphene is a one-atom thick layer of carbon. It's the building block of Graphite (the same stuff you have in your pencils). This wonder material is stronger than steel (tensile strength), harder than diamond, more conductive than copper and has better electron mobility than silicon. The scientists that discovered Graphene won the Nobel prize in Physics in 2010. We integrate graphene on high performance fabrics to develop cutting-edge clothing.
Engineered to perform with