Graphene-integrated fabric
Lightweight
Packable
4-way stretch
Quick dry
No iron
6 pockets (one waterproof)
Multi-purpose
Adjustable cuffs
Bacteriostatic
UPF50+ protection
55% T800 twisted polyester, 45% Graphene integrated T800 twisted polyester (105 gsm)
Weight: 320 grams (size M)
Advanced Material: Graphene
Tech: GRAPHMOTION™
Traditional pants have often been relegated to specific roles – formal, casual, or rugged. The All Rounder Pants on the other hand are deceptively lightweight yet extraordinarily resilient. Their
design boasts a medley of cutting-edge functionalities but at the same time they radiate a clean, sophisticated aesthetic, making them perfect for the
boardroom, an international escapade, or a spontaneous mountain trek. The AR pants have been crafted to replace not one, but a series of pants in your
wardrobe.
Wash it properly, it'll last for years and years
Machine wash in cold water with delicate cycle
Do not bleach
At Graphene-X, we uphold the highest standards of craftsmanship. Every product we offer comes with a lifetime guarantee, as we harness the unmatched strength and adaptability of graphene and other advanced materials to ensure unparalleled performance.
Most orders over $189 qualify for free shipping. Under that we normally charge 75% of the cost the courier charges to us.
Didn't love it or could use a different size? Send it back within 30 days of delivery and we will fully refund it or send you a different size.

Free Shipping over $189
30 Day Returns and Exchanges
Lifetime Guarantee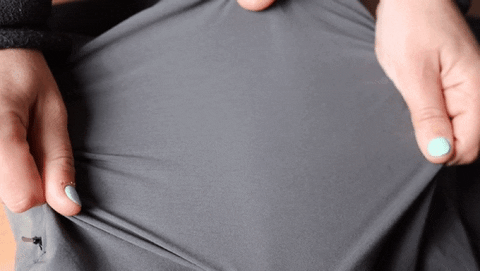 High Performance
Crafted from an ultra-light, 4-way stretch fabric integrated with graphene, the AR Pants offer unrivaled freedom of movement and performance in clean aesthetics.
Versatility
From city hustle to globe-trotting and everything in between. Bonus: Filled with features the naked eye won't notice but that totally change the game.
Tech: GRAPHMOTION™
Our GRAPHMOTION™ performance fabric features an exceptional combination of technical attributes engineered to optimize mobility and functionality. Its quad-directional stretch capability provides unrestricted freedom of movement. The lightweight composition, anti-odor properties, and rapid drying capabilities of GRAPHMOTION™ further enhance its versatility.
EXPLORE OUR TECH

Storage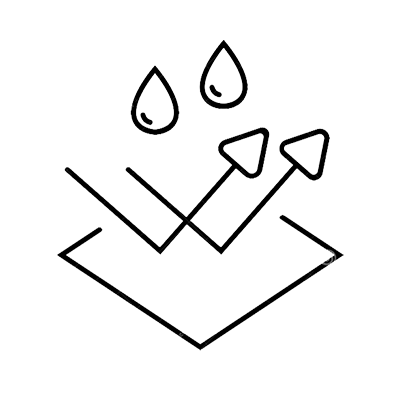 Water & Stain repellent
Graphene-integrated
Fits like a glove
Storage (a.k.a. pockets)
We all know how important storage is. On top of the classic frontal pockets, we added two invisible zippered rear pockets that will keep your valuables safe, a waterproof (10k) lateral pocket protected with a magnetic storm flap, an invisible side pocket and a media safe pocket so you can safely store your phone (even the really big ones).

Storage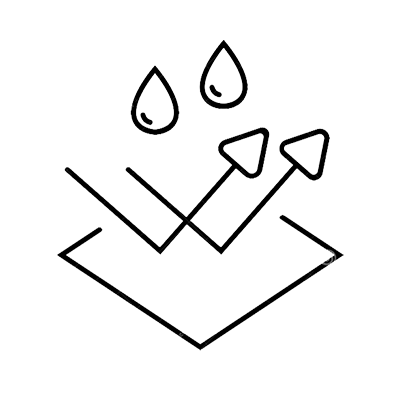 Water & stain repellent
Graphene-integrated
Fits like a glove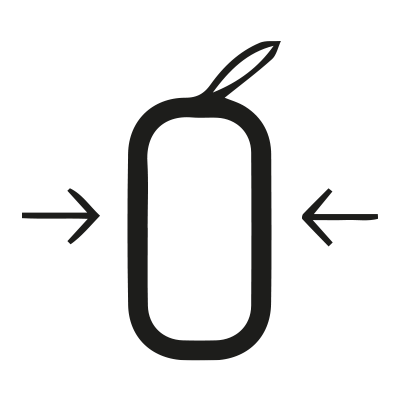 Self-pack
U.T.A.R. Graph
The All Rounder Pants are engineered for three seasons: spring, summer, and autumn. They shine in warmer climates, effortlessly transitioning from urban settings to adventure. Moreover, they're unbeatable when it's time to travel.
Height:
High-altitude hero || 6'0'' (183 cms) and over
Versatile clothing
Every item I have purchased has been exactly as I had hoped for!
Height:
High-altitude hero || 6'0'' (183 cms) and over
Body status:
Bulky / Muscular
Versatile, comfortable and durable
The All Rounder pants live up to their description. Lightweight, fast drying and packable (they fold into their own pocket), they're also stretchy and comfortable enough to wear in a wide range of outdoor circumstances. They're also a great fit and the non slip waistband means they can be worn without a belt with no risk of them sliding down.
The main pockets are deep enough to hold a good bundle of keys and the zip pocket is large enough for an XL size phone alongside a wallet.
The best feature, which is hard to describe, is how they feel. The fabric has a fabulous feel, smooth to the touch without being slick or sticky, and it feels great just to shove your hands into the pockets and let the cloth run under your fingers.
They have become a favourite choice for me for any casual outdoor activity, especially if the weather looks unpredictable.
Height:
High-altitude hero || 6'0'' (183 cms) and over
What is Graphene?
Graphene is a one-atom thick layer of carbon. It's the building block of Graphite (the same stuff you have in your pencils). This wonder material is stronger than steel (tensile strength), harder than diamond, more conductive than copper and has better electron mobility than silicon. The scientists that discovered Graphene won the Nobel prize in Physics in 2010. We integrate graphene on high performance fabrics to develop cutting-edge clothing.
Engineered to perform with