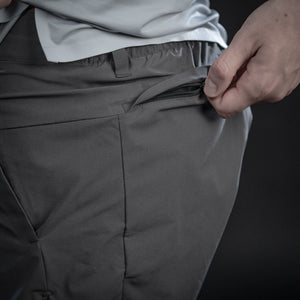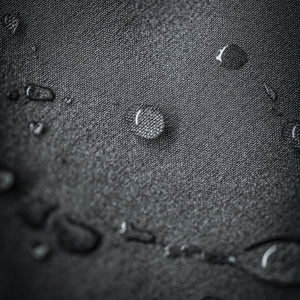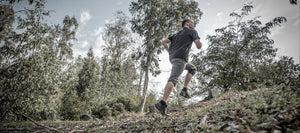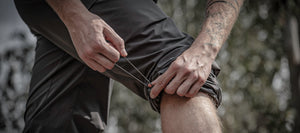 All Rounder Pants / Everyday Performance Series
FROM CITY HUSTLE TO WILDERNESS TRAILS: ULTRA-LIGHT, ENDURING, AND STYLISH. THE ULTIMATE PERFORMANCE EVERYDAY PANTS.
Graphene-integrated fabric
Lightweight
Packable
4-way stretch
Quick dry
No iron
6 pockets (one waterproof)
Multi-purpose
Adjustable cuffs
Bacteriostatic
UPF50+ protection
55% T800 twisted polyester, 45% Graphene integrated T800 twisted polyester (105 gsm)
Weight: 320 grams (size M)
Advanced Material: Graphene
Tech: GRAPHMOTION™
Traditional pants have often been relegated to specific roles – formal, casual, or rugged. The All Rounder Pants on the other hand are deceptively lightweight yet extraordinarily resilient. Their
design boasts a medley of cutting-edge functionalities but at the same time they radiate a clean, sophisticated aesthetic, making them perfect for the
boardroom, an international escapade, or a spontaneous mountain trek. The AR pants have been crafted to replace not one, but a series of pants in your
wardrobe.
Wash it properly, it'll last for years and years
Machine wash in cold water with delicate cycle
Do not bleach
At Graphene-X, we uphold the highest standards of craftsmanship. Every product we offer comes with a lifetime guarantee, as we harness the unmatched strength and adaptability of graphene and other advanced materials to ensure unparalleled performance.
Most orders over $189 qualify for free shipping. Under that we normally charge 75% of the cost the courier charges to us.
Didn't love it or could use a different size? Send it back within 30 days of delivery and we will fully refund it or send you a different size.

Free Shipping over $189
30 Day Returns and Exchanges
Lifetime Guarantee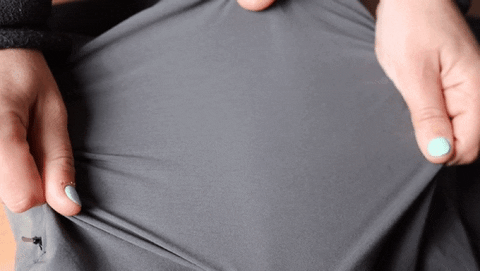 High Performance
Crafted from an ultra-light, 4-way stretch fabric integrated with graphene, the AR Pants offer unrivaled freedom of movement and performance in clean aesthetics.
Versatility
From city hustle to globe-trotting and everything in between. Bonus: Filled with features the naked eye won't notice but that totally change the game.
Tech: GRAPHMOTION™
Our GRAPHMOTION™ performance fabric features an exceptional combination of technical attributes engineered to optimize mobility and functionality. Its quad-directional stretch capability provides unrestricted freedom of movement. The lightweight composition, anti-odor properties, and rapid drying capabilities of GRAPHMOTION™ further enhance its versatility.
EXPLORE OUR TECH

Storage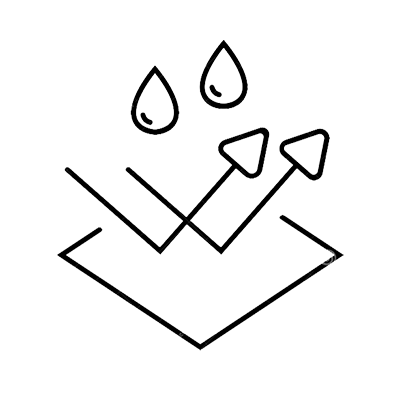 Water & Stain repellent
Graphene-integrated
Fits like a glove
Storage (a.k.a. pockets)
We all know how important storage is. On top of the classic frontal pockets, we added two invisible zippered rear pockets that will keep your valuables safe, a waterproof (10k) lateral pocket protected with a magnetic storm flap, an invisible side pocket and a media safe pocket so you can safely store your phone (even the really big ones).

Storage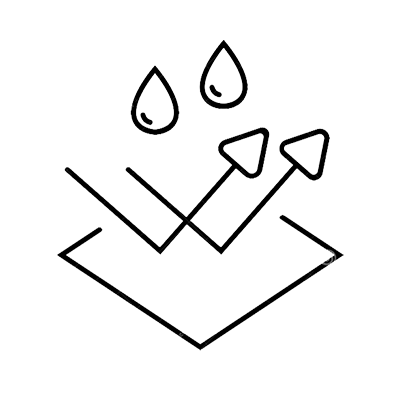 Water & stain repellent
Graphene-integrated
Fits like a glove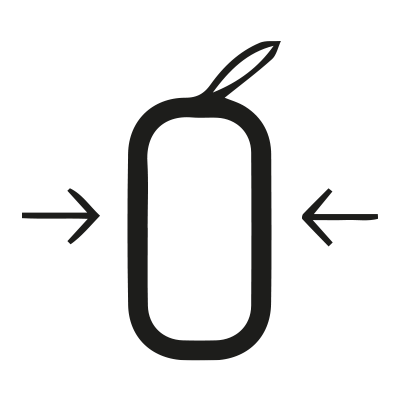 Self-pack
U.T.A.R. Graph
The All Rounder Pants are engineered for three seasons: spring, summer, and autumn. They shine in warmer climates, effortlessly transitioning from urban settings to adventure. Moreover, they're unbeatable when it's time to travel.
Height:
Medium-sized miracle || Between 5'7'' (170 cms) and 5'11'' (180 cms)
Bought them in both colors
There are many nylon pants but these are strong and STAY UP THANKS TO THE "STICKY" TAPE.
Height:
High-altitude hero || 6'0'' (183 cms) and over
Excellent light travel pant
I'm fat (183cm for 100kg) for french standards and it's always annoying to find a pant that large enough to accomodate my dad bod and not too long on the legs. This one fits perfectly. It's also very light and endure very well during my adventurous travels both in the medium weather (15-20°C) to very hot weather (40+°C) thanks to the short position.
I can crouch I can get up I can go over a fence I can sit I can stretch and everything stays in place it's crazy!
Pockets are big and great I always use the right knee one to store my wallet and keys because it's hard to access for other people and I can close it with the zipper. Sometimes the zipper is a little bit annoying to close and I need both my hands to do it (maybe Graphene-X can work on that in the future).
On the negative side it seems to be difficult to wash, I always get some leftovers dust or white stuff on it I have to clean it up with a wet towel after the washing machine is over.
That doesn't prevent me to recommend it 100% and I plan to wear it as much as I can when I'm traveling around.
Height:
Medium-sized miracle || Between 5'7'' (170 cms) and 5'11'' (180 cms)
Extremely versatile pants
My perfect vacation wardrobe pick, as they are light and versatile ... from hiking to (semi-formal) restaurants visits, quick drying and lot's of "storage". A "Swiss Army Knife" type of pants :)
The only detail that took some time getting used to: the inner side of the waistband is "rubberized" on the back side of the pants ... prevents slipping (which is good), but occasional skin contact can feel odd.
What is Graphene?
Graphene is a one-atom thick layer of carbon. It's the building block of Graphite (the same stuff you have in your pencils). This wonder material is stronger than steel (tensile strength), harder than diamond, more conductive than copper and has better electron mobility than silicon. The scientists that discovered Graphene won the Nobel prize in Physics in 2010. We integrate graphene on high performance fabrics to develop cutting-edge clothing.
Engineered to perform with