"THE ULTIMATE JOGGER PANTS. YOU WILL HARDLY FEEL THEM BUT THANKS TO GRAPHENE THEY WILL KEEP YOU TOASTY ON COLD DAYS AND FRESH ON HOTTER DAYS". 

The Jogger-X pants are engineered for extreme comfort. Integrated with Graphene, the fabric used in these pants features thermoregulating properties and bacteriostatic properties so they never smell, even if you use them for a month in a row. They feel as light and soft as feathers and stretch like no other, giving you the freedom of movement you need for your everyday. They also feature two side zipped pockets so you can keep your EDC safe.
Be warned: You'll never come back to regular joggers.  
Graphene-integrated fabric
Extremely stretchable
Elastic waist
Heavy-duty drawcord with rubber dipped end
Hypoallergenic
Moisture wicking
Antibacterial
Highly breathable



88% Graphene integrated polyester and 12% spandex
Weight: 290 grams (size M)
Graphene is integrated with the polyester fibers



Wash it properly, it'll last for years and years
30° max temperature on machine wash
Use delicate cycle with similar colors
Do not tumble dry
Do not dry clean
Do not bleach
Do not iron



At Graphene-X we don't cut corners. That's why all our products are guaranteed for life. Graphene empowers our products with unrivalled durability and versatility
All orders over $189 qualify for free shipping. Under that we normally charge 75% of the cost the courier charges to us
Didn't love it or could use a different size? Send it back within 30 days of delivery and we will fully refund it or send you a new item


Built with Graphene
The Jogger-X pants use no ordinary fabric in their construction. Graphene, the material known for it's toughness, lightness, amazing thermal conduction and flexibility is integrated into every single fiber of these joggers making them perform like no other from the heavily abused sofa after two years of pandemic to the moment you decide to become an acrobatic superstar like Yuri (check video).
Antibacterial fabric
One of the things we love about joggers is that we can truly abuse them. We use them just to "wear something", as most of us would love to live naked. This applies to sleep, to chill & Netflix, to walk our dogs, to run errands and even to wear something extremely comfy after a full day of adventure.

The problem comes when your joggers are not made from a fabric that's bacteriostatic as they begin to smell. Good thing that the Jogger-X are, as Graphene does not allow bacteria to grow on their surface and thus they are protected against the fury of your popcorn and sweat.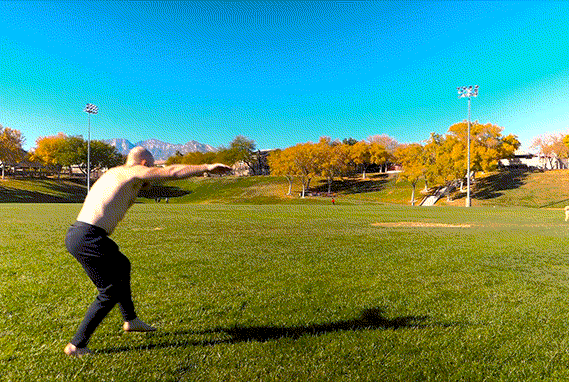 Extreme comfort
A pair of jogger pants that isn't comfortable is as good as diet water. So, we made sure they were the most comfortable pair of joggers we have ever seen. From the design on the waist, till the invisible pockets, everything is thought towards comfort. We sent a pair to physical culture rockstar @yuri_marmerstein (IG) for him to test them and share his thoughts. His feedback? Well, he just sent this kickass video back.
2 invisible side-pockets with YKK zippers
We all know how much it sucks when the phone drops from your joggers' pockets. This is why we added two zippered pockets. We used the best invisible zippers on the market (YKK) and built the pockets in a way only you will know they are there.
Superlative thermal distribution
Graphene radiates Far Infrared Energy (FIR) in almost identical waves as the human body. This leads to an incredibly efficient heat management which helps the Jogger-X pants to keep you toasty when its cold and light as a breeze when its hot.
Height:
Small but mighty || 5'6'' (168 cms) and under
Great leggings
My 2nd review of this product since delivery took a few weeks due to a backlog, but glad to report that my wife loves these leggings. Good fit with a good feel
As advertised
I like the pants a lot. They are very comfortable and keep me warm or cool in a pretty wide range of temps. They do not smell bad even after heavy usage and sweating for a quite a long time. Long story short, I thought I cut my knee on some sheet metal, but I didn't and I couldn't even find a mark on my pants. So, it seems they're quite durable. Would love to try some other products soon. I wear a 32x32. I find the length fine but waist a bit large, though tying the drawstring works well enough.
Height:
Less than 5'5" (1.67m)
Very Comfortables
They are thin and light, super comfortables. I had to change the size and the client support work really well.