Tank Air (Women) / Activewear Series
UTILIZING THE CUTTING-EDGE GRAPHENE-INTEGRATED AIR FABRIC, THIS TANK TOP IS A MARVEL OF MATERIALS TECHNOLOGY. ITS ULTRALIGHT, ENSURING A BARELY-THERE FEEL, WHILE THE SEAMLESS, LASER-CUT CONSTRUCTION MAXIMIZES MOVEMENT PRECISION AND MAKE CHAFING NON-EXISTENT. THE BREATHABILITY AND MOISTURE-WICKING CAPABILITIES WORK TIRELESSLY AGAINST SWEAT. ANTIBACTERIAL AND ANTI-UV PROPERTIES FURTHER DEFINE ITS ATHLETIC-CENTRIC DESIGN, OFFERING A SHIELD AGAINST ODOR AND HARMFUL SOLAR RAYS.
Ultra lightweight (140gsm)
Stitchless
100% seamless (laser-cut) 
Breathable 
Moisture absorption 
Antibacterial 
Anti-UV 
Total freedom of movement
90% Graphene integrated polyester and 10% spandex / 140gsm
Weight: 105 grams
Advanced Material: Graphene
Tech: GRAPHDRY™
In the realm of athletic pursuits, every ounce of extra weight or inch of restriction can be a hurdle. The Tank Air is born from the idea that your clothing should be an extension of your vigor, not a boundary. Its graphene-integrated fabric is a marvel of materials technology, offering a lightweight shield that moves as you move, protects as you perform. The Tank Air is a companion in your relentless pursuit of excellence, ensuring nothing between you and your highest potential.
Wash it properly, it'll last for years and years
Machine wash in cold water with delicate cycle
Do not bleach
Do not iron
Do not wring
Do not tumble dry
Do not dry clean
At Graphene-X, we uphold the highest standards of craftsmanship. Every product we offer comes with a lifetime guarantee, as we harness the unmatched strength and adaptability of graphene and other advanced materials to ensure unparalleled performance.
Most orders over $189 qualify for free shipping. Under that we normally charge 75% of the cost the courier charges to us.
Didn't love it or could use a different size? Send it back within 30 days of delivery and we will fully refund it or send you a different size.

Free Shipping over $189
30 Day Returns and Exchanges
Lifetime Guarantee
Graphene skin
140gsm and a weight of 105 grams makes of this our lightest tee. Step into the Tank Air tee and it's like stepping into a second skin. A graphene skin. Its ultra-lightweight, laser-cut, stitch-less design feels like wearing nothing, yet with the integration of this advanced material, it acts like a high-performance technical armor.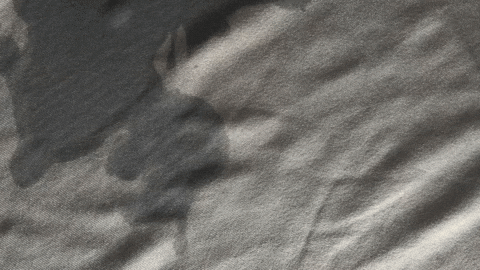 High Performance
The fabric bolstering the Tank Air is a pinnacle of textile advancement. Its incredibly light composition masks a performance behemoth, adept at moisture-wicking, keeping you comfortable during intense endeavors.
Versatility
The Tank Air stands as a versatile companion for the relentless marathon runner or the mindful yoga practitioner. Its feather-light touch, breathability, and moisture-wicking prowess transition from the long stretch of the track to the tranquil stretch on the mat. Whether you're pushing your pace to the limit or flowing through poses, the Tank Air moves with you, embodying a confluence of science, design, and the spirit of endurance.
Tech: GRAPHDRY™
GRAPHDRY™ fabrics incorporate graphene, a nanomaterial renowned for its exceptional hydrophobic and antibacterial properties. This allows for efficient moisture wicking, while its antibacterial nature prevents the growth of odor-causing bacteria. The unique combination of these properties makes of this graphene-integrated fabric the ideal choice for high-intensity activities where comfort and freshness are paramount.
Explore our tech
Antibacterial

Breathable & Moisture wicking
Laser cut & Stitchless
Thermoregulating
Antibacterial and Anti-UV
Sweat alone is odorless, but it creates a breeding ground for bacteria, which in turn produce body odor. The Tank Air, enhanced with graphene, acts as a fortress against these bacteria, greatly reducing their presence. This means even as you sweat, the odor is kept at bay. Additionally, the Layer-X Air provides top-notch UV protection with a UPF rating of 50+, shielding you from the sun's harsh rays while you stay active outdoors.
Antibacterial and Anti-UV
Breathable & Moisture wicking
Laser-cut & stitchless
Thermoregulating
PFC and PFA Free
U.T.A.R. Graph
The Tank AIR is engineered with athletic pursuits in mind. It's your go-to from the race track to hot-climate expeditions, from the yoga studio to your HIIT sessions. Now, when its rather hot and you want to reach for something spectacularly comfortable, you'll reach here as well.
What is Graphene?
Graphene is a one-atom thick layer of carbon. It's the building block of Graphite (the same stuff you have in your pencils). This wonder material is stronger than steel (tensile strength), harder than diamond, more conductive than copper and has better electron mobility than silicon. The scientists that discovered Graphene won the Nobel prize in Physics in 2010. We integrate graphene on high performance fabrics to develop cutting-edge clothing.
Engineered to perform with