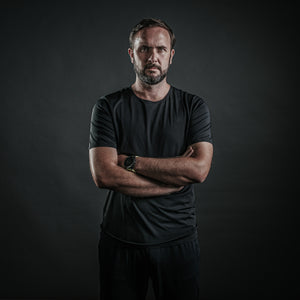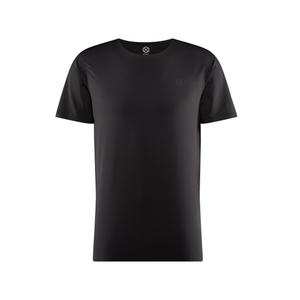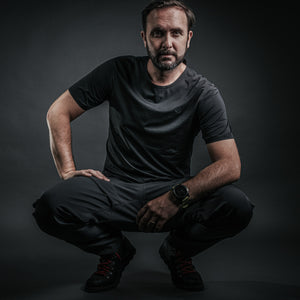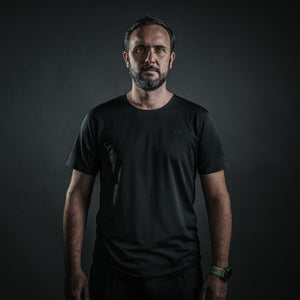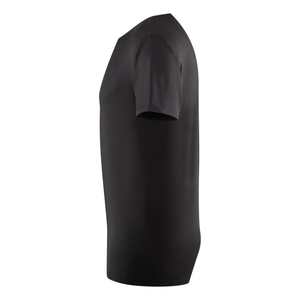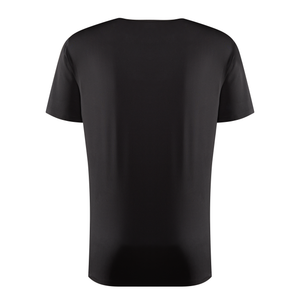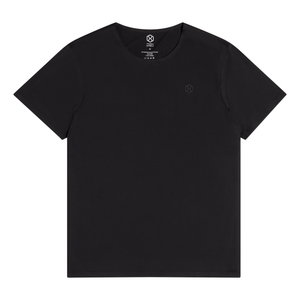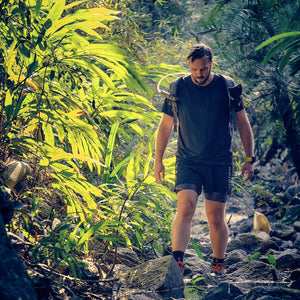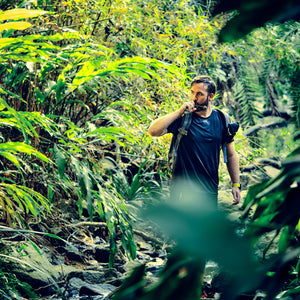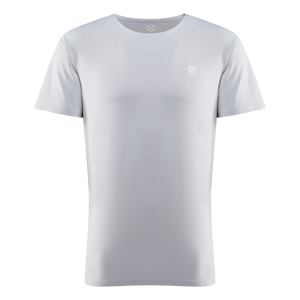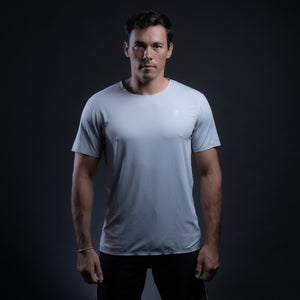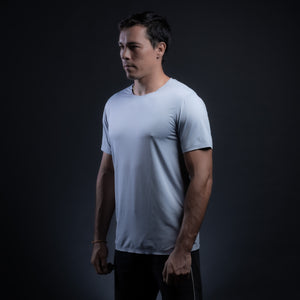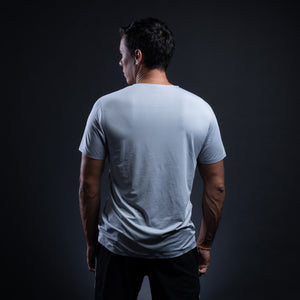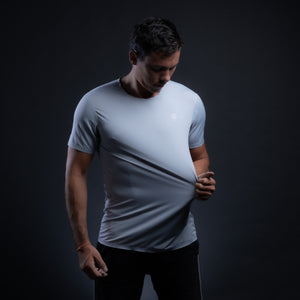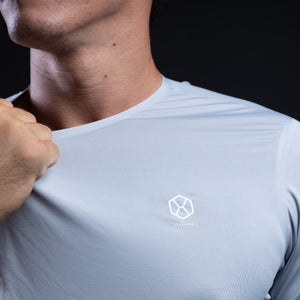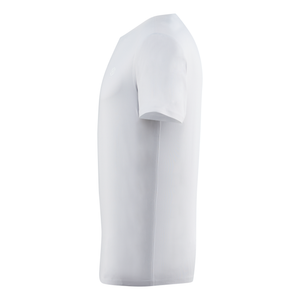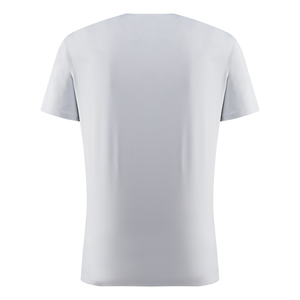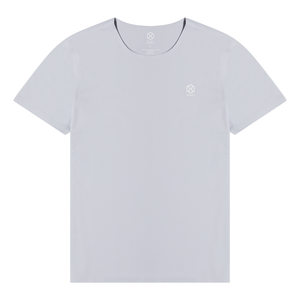 Layer-X Short Sleeve t-shirt / Activewear Series
100% STITCHLESS AND FULLY LASER CUT GRAPHENE INTEGRATED SECOND SKIN.
Stitchless
100% seamless (laser-cut) 
Breathable 
Moisture absorption 
Antibacterial 
Anti-UV 
Total freedom of movement
90% Graphene integrated polyester and 10% spandex / 180gsm
Weight: 170 grams (size M)
Advanced Material: Graphene
Tech: GRAPHDRY™
The quintessential black tee is reimagined. Meet the Layer-X Short Sleeve, your everyday essential tailored for the modern age. Crafted without a single stitch and laser-cut to precision, it guarantees an unparalleled chafe-free experience, ensuring unrestricted movement. Whether navigating city streets, embracing the wilderness, or pursuing your passion in sports, its thermoregulating capabilities maintain optimal freshness, effortlessly wicking away moisture. It's more than just a tee; it's a versatile testament to innovation. Your new go-to for every scenario.
Wash it properly, it'll last for years and years
Machine wash in cold water with delicate cycle
Do not bleach
Do not iron
Do not wring
Do not tumble dry
Do not dry clean
At Graphene-X, we uphold the highest standards of craftsmanship. Every product we offer comes with a lifetime guarantee, as we harness the unmatched strength and adaptability of graphene and other advanced materials to ensure unparalleled performance.
Most orders over $189 qualify for free shipping. Under that we normally charge 75% of the cost the courier charges to us.
Didn't love it or could use a different size? Send it back within 30 days of delivery and we will fully refund it or send you a different size.

Free Shipping over $189
30 Day Returns and Exchanges
Lifetime Guarantee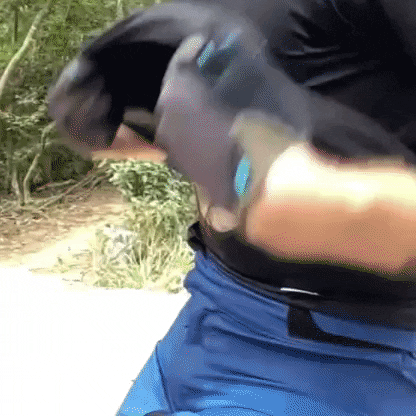 High Performance
Unparalleled moisture-wicking performance paired with extraordinary comfort courtesy of the stitch-less craftsmanship. This is your new everyday t-shirt.
Versatility
Soccer games, Jiu Jitsu rolls, beach raves, 15-hour flights? Yes. This tee improves the experience in every single one of them.
Tech: GRAPHDRY™
GRAPHDRY™ fabrics incorporate graphene, a nanomaterial renowned for its exceptional hydrophobic and antibacterial properties. This allows for efficient moisture wicking, while its antibacterial nature prevents the growth of odor-causing bacteria. The unique combination of these properties makes of this graphene-integrated fabric the ideal choice for high-intensity activities where comfort and freshness are paramount.
Explore our tech
Thermal management
Antibacterial

Extreme Comfort
As tough as it gets
Superlative thermal distribution
Graphene happens to radiate Far Infrared Energy (FIR) almost identically as the one the human body radiates. This is translated into an incredibly efficient heat management and distribution. With this, the Layer-X t-shirt manages to keep you warm when it's cold and to keep you fresh when the going gets active.
Thermal management
Antibacterial
Extreme comfort
As tough as it gets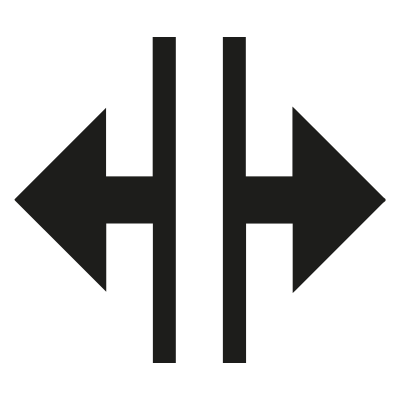 Balanced to perform
U.T.A.R. Graph
The Layer-X is unsurprisingly one of Graphene-X's bestsellers. Covering almost 70% of the entire performance spectrum, the Layer-X is versatile for use 365 days a year, whether at the beach or in the Arctic, either as a standalone shirt or as a foundational base layer.
Height:
Small but mighty || 5'6'' (168 cms) and under
Tee shirt
Height:
High-altitude hero || 6'0'' (183 cms) and over
Great addition to my long sleeve one
Same great feel as long sleeve. Perfect for mountain biking or beach walks
Height:
High-altitude hero || 6'0'' (183 cms) and over
Second skin
Does all the things it claims to do. Transports body heat and sweat without being smelly.
What is Graphene?
Graphene is a one-atom thick layer of carbon. It's the building block of Graphite (the same stuff you have in your pencils). This wonder material is stronger than steel (tensile strength), harder than diamond, more conductive than copper and has better electron mobility than silicon. The scientists that discovered Graphene won the Nobel prize in Physics in 2010. We integrate graphene on high performance fabrics to develop cutting-edge clothing.
Engineered to perform with