100% STITCHLESS AND FULLY LASER CUT GRAPHENE INTEGRATED SECOND SKIN.
The long sleeve Layer-X is possibly the closest thing to a second skin you could think of. Not a single stitch, 100% laser-cut, and with graphene integrated into the textile, it just feels like wearing a highly protective layer of… air. With a weight of only 180 grams, the Layer-X does not pay an extra cost in weight to keep you protected.
Graphene plays a key role in giving you the protection you need while enhancing the performance of the materials used in this layer.
Long Sleeve

100% seamless (laser-cut) 

Breathable 

Moisture absorption 

Antibacterial 

Anti-UV 

Total freedom of movement




90% Graphene integrated polyester and 10% spandex
Weight: 180 grams (size M)
Graphene is integrated with the polyester fibers



Wash it properly, it'll last for years and years
Machine wash in cold water with delicate cycle
Do not bleach
Do not iron
Do not wring
Do not tumble dry
Do not dry clean



At Graphene-X we don't cut corners. That's why all our products are guaranteed for life. Graphene empowers our products with unrivalled durability and versatility
All orders over $189 qualify for free shipping. Under that we normally charge 75% of the cost the courier charges to us
Didn't love it or could use a different size? Send it back within 30 days of delivery and we will fully refund it or send you a new item


Superlative thermal distribution
Graphene happens to radiate Far Infrared Energy (FIR) almost identically as the one the human body radiates. This is translated into an incredibly efficient heat management and distribution. With this, the Layer-X t-shirt manages to keep you warm when it's cold and to keep you fresh when the going gets active.
100% laser-cut
You won't find a single stitch on the Layer-X as it's been fully laser-cut. We believe this is probably one of the most comfortable and functional t-shirts ever to be produced.
Antibacterial (yes for odorless!)
Copper and silver are known for their antibacterial properties and have been widely used to empower goods. Less known is the fact that Graphene is terrific at this as well. By integrating Graphene in the Layer-X we are putting an extra barrier of protection between you and the world that could inactivate 98% of bacteria and even kill over 90%of them even after being washed over 100 times.
If bacteria can't grow, then you basically get a t-shirt that won't stink. You've got to love an odorless t-shirt.
Incredibly durable
By integrating Graphene to the fibers of the Layer-X we are supercharging them to last as no other t-shirt. That branch that you are sorting out in the wild but usually is the responsible for the little hole you get is no longer an issue with the Layer-X.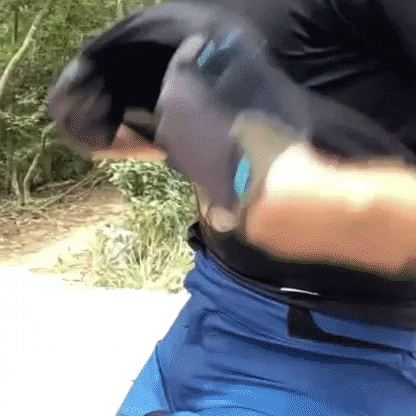 Pro levels of hygroscopicity
The Layer-X features a snug fit enabling the main purpose of a first layer: to wick perspiration away from your body to prevent you from cooling. The hydrophobic properties of Graphene help on this process with the Layer-X to be way more effective than with normal base layers.
Height:
Small but mighty || 5'6'' (168 cms) and under
Unique Sleek Look, Nice Fit, Great Color, Comfortable as Hell
It became my favorite shirt to wear until summer arrived, and now I can't wait till late fall in Texas. Gorgeous to look at and it catches the attention of those with a discerning eye. Extremely comfortable on the skin and to wear in temps you would typically wear only short sleeved shirts. Can't wait to see how this performs in the cold. It has an incredibly nice modern look to it.
Height:
Small but mighty || 5'6'' (168 cms) and under
Really practical
Feels incredibly and it is really "temperature regulating" - you don't get very cold or very warm with it.
Awesome shirt
The shirts feel like nothing else. They make me feel like the worlds most comfortable astronaut. Perfect combination of fit and comfort.