Graphene-integrated 900D polyester matrix.
7.5 liter volumetric capacity.
Expandable design.
Handle for standalone carry.
High-Vis interior.
YKK Aquaguard™ zippers.
Advanced hydrophobic coating for superior weather resistance.
100% Graphene integrated 900D polyester matrix
Weight: 0.3 LBS / 0.14 kilos
Advanced Material: Graphene
Tech: GRAPHTOUGH™
In today's world, adaptability is key. We recognized that, often, our daily routines require different levels of equipment and security. The LIMITLESS Expandable Cuboid was crafted out of this very need — to seamlessly transition from carrying just the essentials to accommodating an arsenal of tech gadgets without hassle. Moreover, in an age where data theft is rampant.
(Hand) wash it properly, it'll last for years and years
Line dry in shade
Use cold water
Do not use softener
At Graphene-X, we uphold the highest standards of craftsmanship. Every product we offer comes with a lifetime guarantee, as we harness the unmatched strength and adaptability of graphene and other advanced materials to ensure unparalleled performance.
Most orders over $189 qualify for free shipping. Under that we normally charge 75% of the cost the courier charges to us.
Didn't love it or could use a different size? Send it back within 30 days of delivery and we will fully refund it or send you a different size.
These are the different scenarios:
Case 1: If your order contains only Pre-Order (November 2023) products then it will be shipped by November 2023
Case 2: If your order contains November 2023 Pre-Order products plus other products and the sum of the other products is LESS than USD $189, then all the order will be shipped in November 2023
Case 3: If your order contains November 2023 Pre-Order products plus other products and the sum of the other products is OVER USD $189, then all the other products will be shipped now and the rest of the products by November 2023

Free Shipping over $189
30 Day Returns and Exchanges
Lifetime Guarantee
The perfect sidekick
Same state-of-the-art materiality as the LIMITLESS Backpack. The Expandable Cuboid features a hook-and-loop grid to work in synchrony with the backpack main compartment. This innovative accessory is specially designed to protect your most valuable or delicate gear while offering an expandable structure to meet all your storage needs.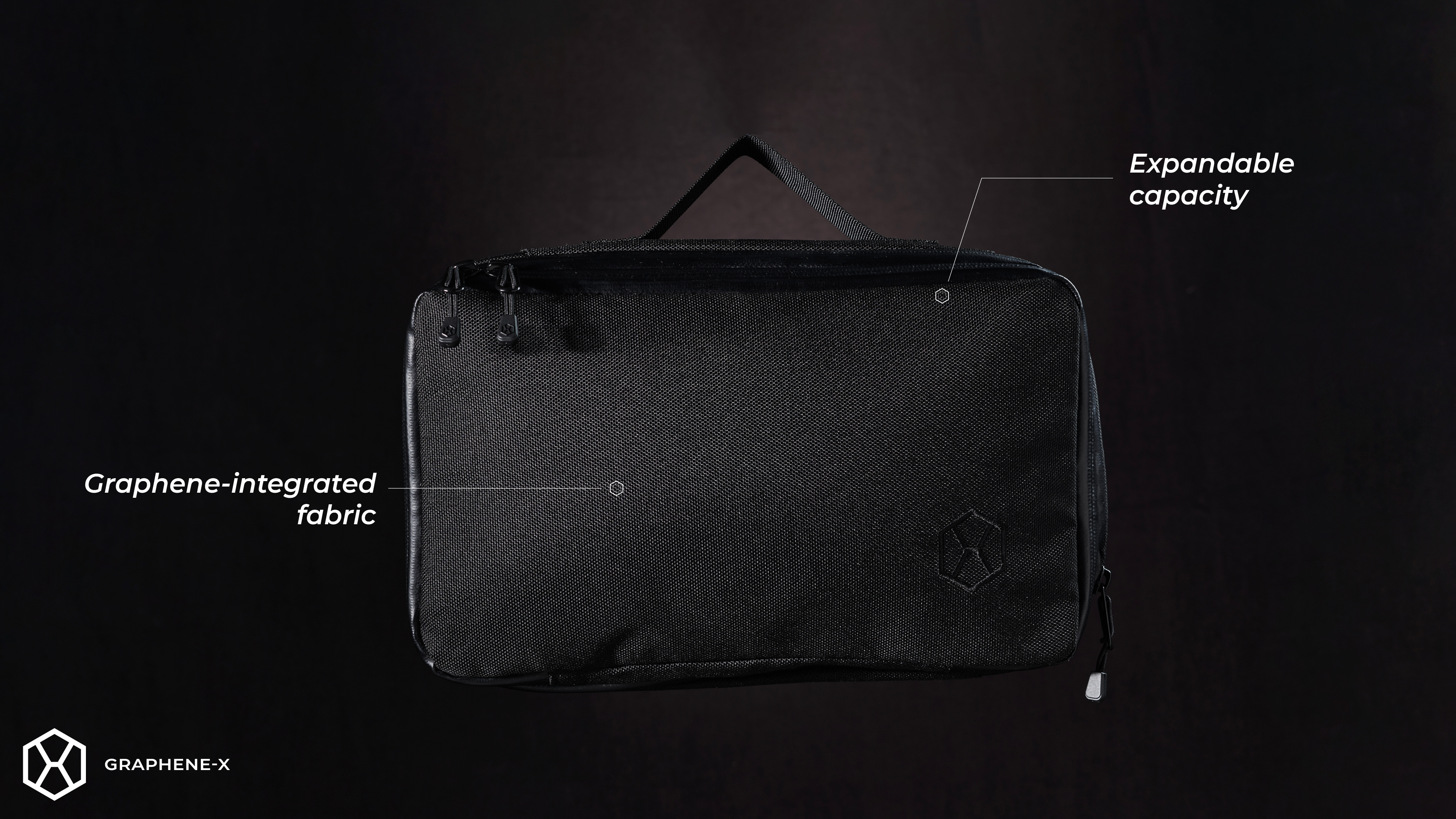 Tech: GRAPHTOUGH™
Redefining heavy abrasion resistance. These fabrics surpass military-grade gear, excelling in durability. From the Amazonas to the Arctic, GRAPHTOUGH™ fabrics endure extreme environments. With strategic graphene integration, GRAPHTOUGH™ fabrics deliver unrivaled resistance to abrasion. Tailored for demanding applications, they offer exceptional ruggedness and reliability.
EXPLORE OUR TECH
LIMITLESS CARRY LINE
Merging avant-garde design, extraordinary resilience, and unmatched adaptability, the LIMITLESS carry line is engineered for every city-to-summit escapade. Pair the Expandable Cuboid with the LIMITLESS Backpack 25L.
PRE-ORDER: SHIPS IN LATE NOVEMBER 23'. THE MOST FUNCTIONAL BACKPACK EVER CREATED. BLENDING CUTTING-EDGE DESIGN WITH UNMATCHED DURABILITY AND FLEXIBILITY, THE LIMITLESS IS CRAFTED FOR EVERY URBAN-TO-PEAK ADVENTURE.
What is Graphene?
One-atom thick carbon layers, known as graphene, make up graphite, familiar to many as the material in pencils. This material's attributes are unparalleled, outclassing steel in strength, diamond in hardness, and copper in conductivity. It also boasts superior electron mobility to silicon. The discovery of graphene was deemed so significant that it led to a Nobel Prize in Physics in 2010. We integrate our clothing fabrics with graphene for superior performance.