Graphene-integrated fabric
Lightweight
Packable
4-way stretch
Quick dry
No iron
6 pockets (one waterproof)
Multi-purpose
Bacteriostatic
UPF50+ protection
55% T800 twisted polyester, 45% Graphene integrated T800 twisted polyester (105 gsm)
Weight: 260 grams (size M)
Graphene is integrated with the polyester fibers
Reimagining the limits of conventional shorts, the All Rounder Shorts present an unmatched blend of sophistication and utility. Leveraging the unique integration of graphene, they're astoundingly light and introduce a tactile experience unlike any fabric you've known. The
swift-drying capability makes them perfect not only for summer escapades but also spontaneous dives into the ocean. Their multi functionality, from passport-protecting
waterproof pockets to an unparalleled feel against the skin, ensures you're seamlessly transitioned from aquatic adventures to urban explorations.
Wash it properly, it'll last for years and years
Machine wash in cold water with delicate cycle
Do not bleach
At Graphene-X, we uphold the highest standards of craftsmanship. Every product we offer comes with a lifetime guarantee, as we harness the unmatched strength and adaptability of graphene and other advanced materials to ensure unparalleled performance.
Most orders over $189 qualify for free shipping. Under that we normally charge 75% of the cost the courier charges to us.
Didn't love it or could use a different size? Send it back within 30 days of delivery and we will fully refund it or send you a different size.

Free Shipping over $189
30 Day Returns and Exchanges
Lifetime Guarantee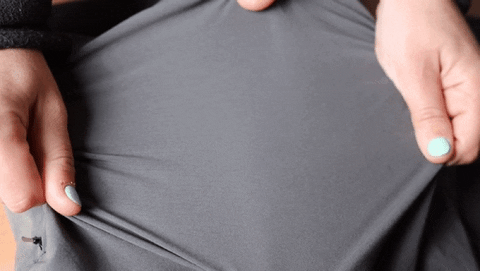 High Performance
Crafted from an ultra-light, 4-way stretch fabric integrated with graphene, the AR Shorts offer unrivaled freedom of movement a bunch of features the naked eye won't notice.
Versatility
Adventure shorts that double as swimwear. They are designed to dry quickly, feel light, and withstand rigorous use, outperforming most other swimwear. Furthermore, their bonded, laser-cut hems ensure the shorts maintain their shape, regardless of how wet they become.
Tech: GRAPHMOTION™
Our GRAPHMOTION™ performance fabric features an exceptional combination of technical attributes engineered to optimize mobility and functionality. Its quad-directional stretch capability provides unrestricted freedom of movement. The lightweight composition, anti-odor properties, and rapid drying capabilities of GRAPHMOTION™ further enhance its versatility.
EXPLORE OUR TECH

Shorts vs Swimwear
Antibacterial
Tough as Nails

Storage
Shorts vs Swimwear
We used to view these two products as distinct, belonging to separate categories. Not anymore.
The All Rounder Shorts surpass most, if not all, swimwear in terms of quick drying, lightweight feel, and durability. Additionally, with their bonded laser-cut hems, these shorts maintain their shape regardless of how wet they get.

Shorts vs Swimwear
Extremely lightweight
Tough as Nails
Storage (a.k.a. pockets)
Built to fit like a glove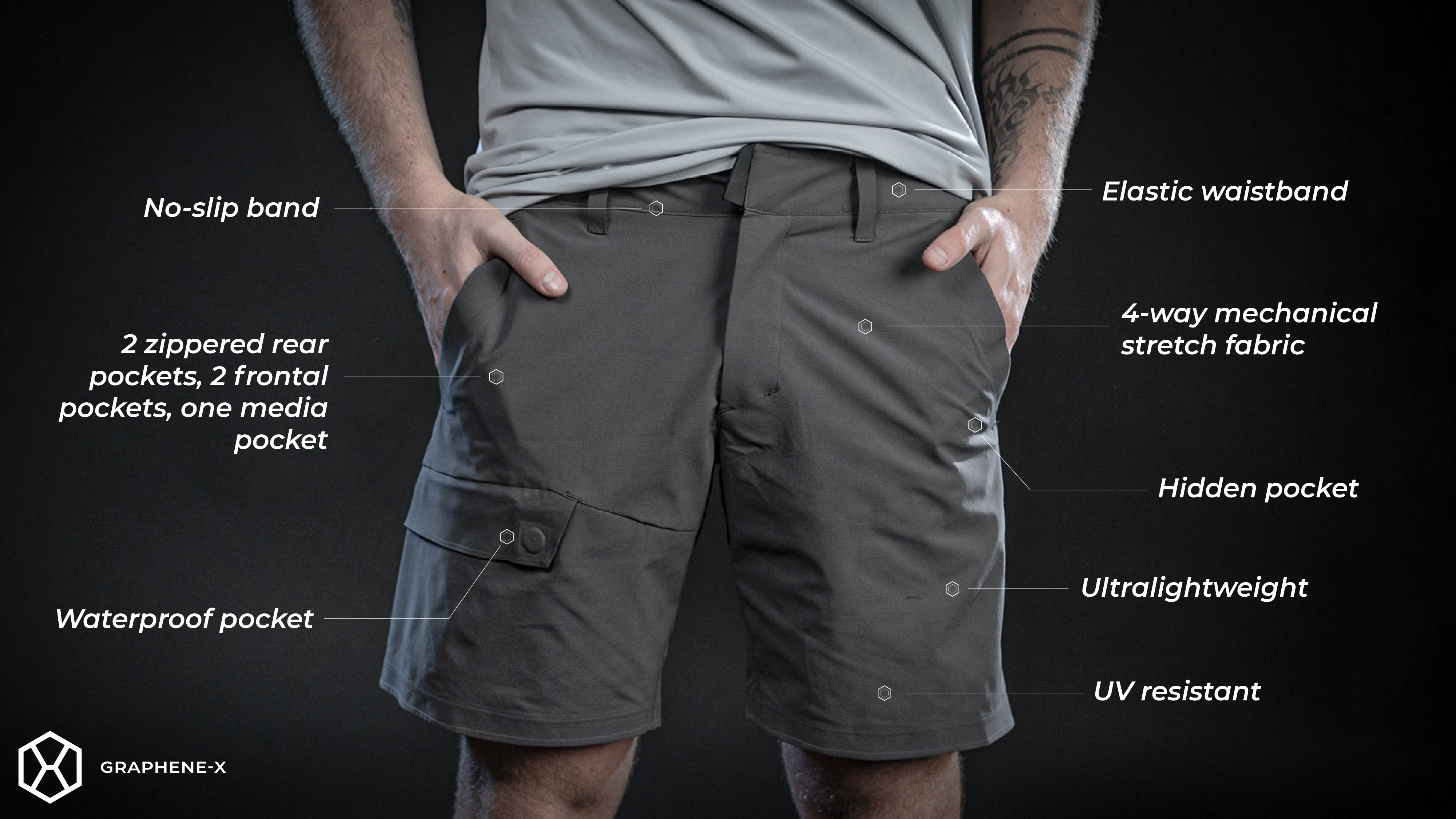 U.T.A.R. Graph
The All Rounder Shorts are versatile, functioning both as a sleek urban choice and as dependable shorts for aquatic or wild expeditions. They efficiently wick moisture, dry with remarkable speed, and are designed to endure the most challenging environments.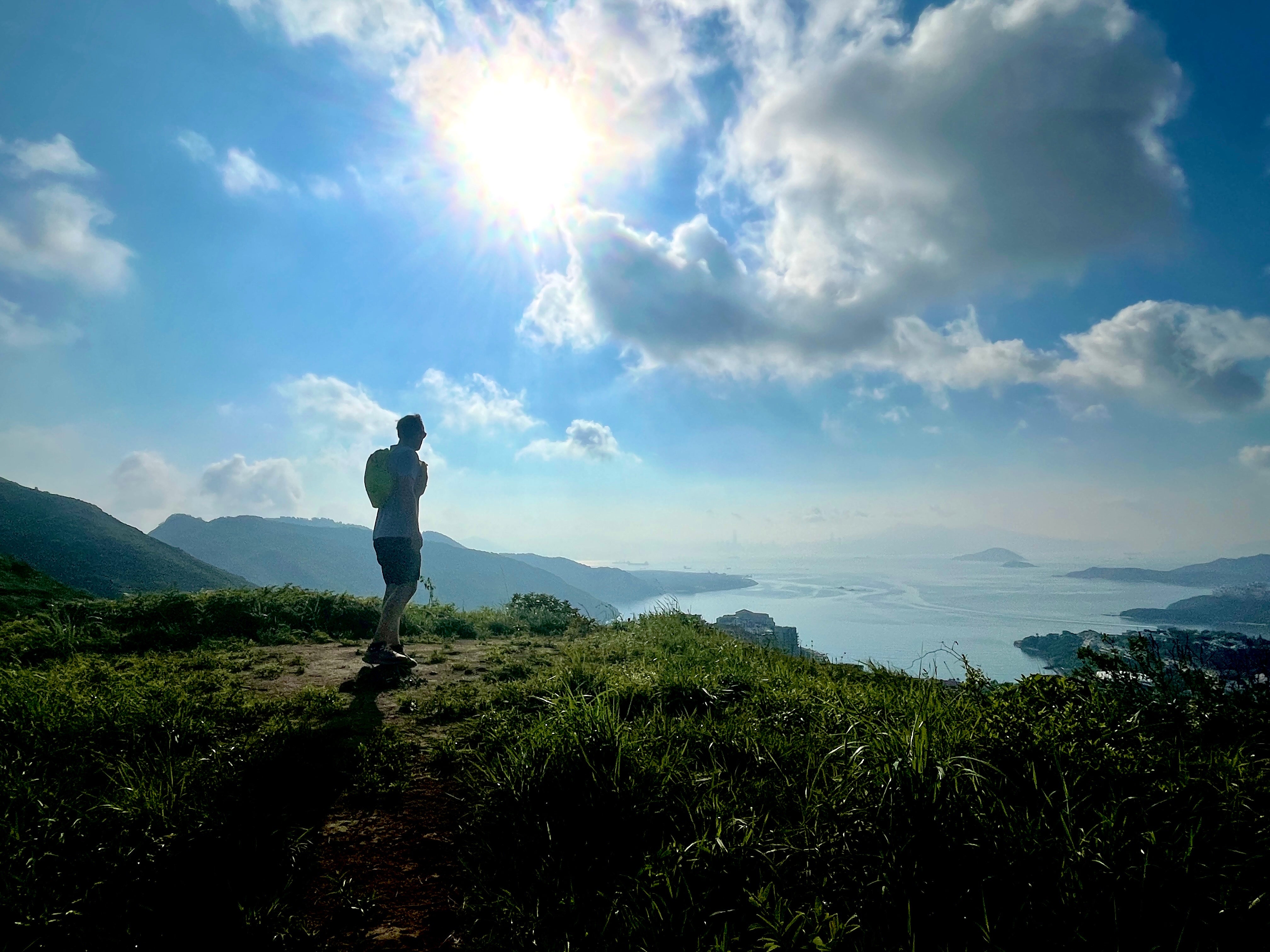 Height:
Medium-sized miracle || Between 5'7'' (170 cms) and 5'11'' (180 cms)
Best for Work
We sourced the shorts and shirt for a test as workwear in our laundry. The results were so positive that we purchased pants, shorts and shirts for all 5 employees.
Height:
Medium-sized miracle || Between 5'7'' (170 cms) and 5'11'' (180 cms)
Comfort and practicality
You put them on and you would never take them off.
No surface scares: smooth, rough, hot or cold ....
...... oh my goodness what a downpour ... already dry.
Height:
Medium-sized miracle || Between 5'7'' (170 cms) and 5'11'' (180 cms)
Perfect
Very light and strong.
I have really appreciated all the pockets of the shirt.
Super easy to wash.
Used during the summer holidays everyday.
A must have
What is Graphene?
Graphene's claim to fame is its single-atom thickness, making it the elemental structure of graphite found in pencils. It exhibits properties such as being tougher than steel, harder than diamond, and showcasing greater conductivity than copper. Notably, it has enhanced electron mobility over silicon. Its groundbreaking discovery earned scientists the Nobel Prize in Physics in 2010. We've harnessed graphene's capabilities in our cutting-edge fabric designs.
Engineered to perform with