Reversible with heat & cold management
Extremely durable & abrasion resistant
Graphene-integrated fleece
Highly water-resistant
Breathable
Windproof
3 invisible YKK zippered pockets
Antibacterial
Anti-UV
Warm Side: 100% Graphene-integrated polyester (150D/144F+75D) check fleece. Middle membrane: TPU membrane. Cold side: 88% nylon and 12% spandex (70/30 + 30DOP)
Weight: 800 grams (size M)
Advanced Material: Graphene
Tech: GRAPHGRID™
Built upon graphene's extraordinary thermal properties, the Reversible Sweatpants epitomize the balance of technological innovation and everyday comfort. One side adeptly captures and preserves warmth, perfect for those colder mornings or when the night brings a chill. In contrast, the other side is proficient in expelling heat, an ideal choice for midday activities or when relaxation is the order of the day. Additionally, their weather-resistant nature offers an added layer of assurance against unexpected drizzles or splashes. Seamlessly transition between varying temperatures and activities by simply reversing these versatile sweatpants.
Wash it properly, it'll last for years and years
Close all zippers
Use a detergent for waterproof clothing (Nikwax recommended)
Do not use softener
Cold water
Use delicate cycle
Do not tumble dry
Dry in shade
Do not iron
At Graphene-X, we uphold the highest standards of craftsmanship. Every product we offer comes with a lifetime guarantee, as we harness the unmatched strength and adaptability of graphene and other advanced materials to ensure unparalleled performance.
Most orders over $189 qualify for free shipping. Under that we normally charge 75% of the cost the courier charges to us.
Didn't love it or could use a different size? Send it back within 30 days of delivery and we will fully refund it or send you a different size.

Free Shipping over $189
30 Day Returns and Exchanges
Lifetime Guarantee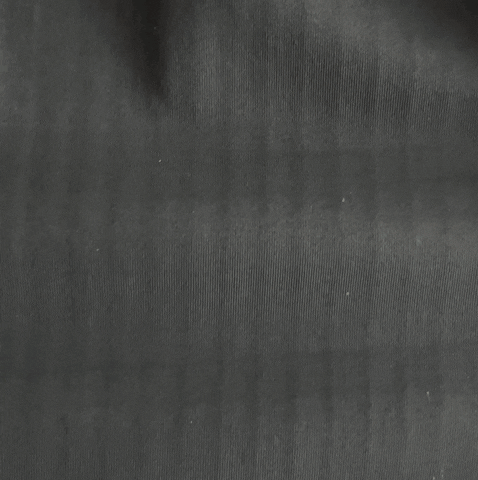 High Performance
Engineered using a sophisticated three-layer system: the inner layer incorporates a graphene-integrated fleece, heightening warmth retention capabilities. The outermost layer is designed with a proprietary nylon crafted specifically for efficient heat dissipation. Nestled between these layers is a high-efficacy membrane that serves as a steadfast barrier against wind and water. Together, they ensure optimal thermal regulation and elemental resistance.
Versatility
Inherently versatile, these sweatpants offer a dual thermal response. While one side is formulated to capture and hold warmth, the reverse side efficiently releases heat. This makes them an ideal choice for varying temperatures, from brisk mornings to warmer afternoons, or during activities with differing intensity levels. The adaptability of these pants is a boon for those on the move or facing unpredictable weather scenarios.
Tech: GRAPHGRID™
GRAPHGRID™ fabrics seamlessly integrate graphene onto a grid fleece, creating a revolutionary thermal system that retains and radiates heat towards your body. By incorporating graphene on the grid fleece, GRAPHGRID™ fabrics excel in heat retention. The graphene-integrated grid structure efficiently traps and redistributes body heat, ensuring optimal warmth in cold environments. This, creates a plush, gentle touch that enhances overall comfort.
EXPLORE OUR TECH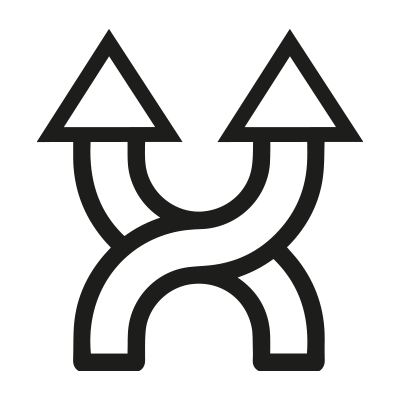 Reversible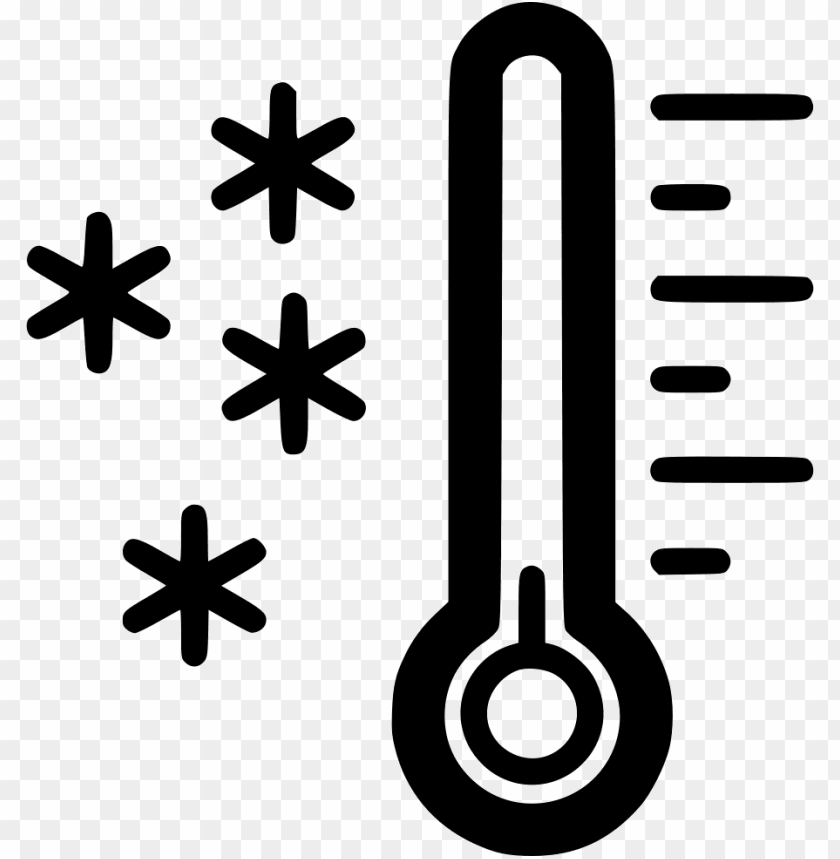 Cold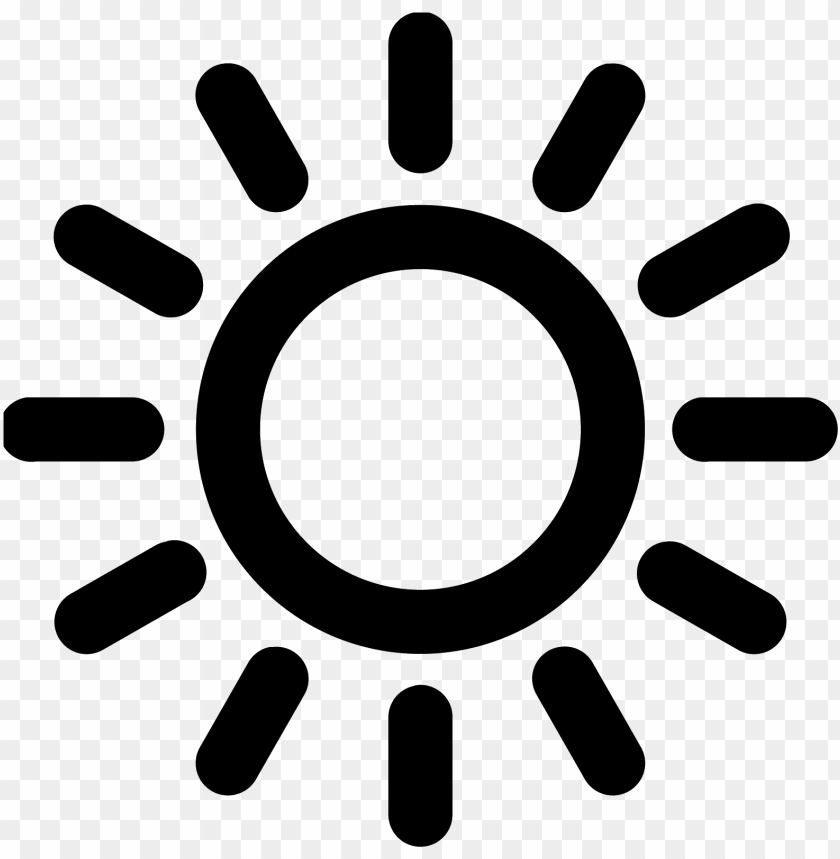 Heat
Weather Resistant
Why make them reversible?
To achieve these key objectives:
Protect against the elements (heat, cold, rain, wind, snow).
Ensure extreme levels of comfort (an uncomfortable hoodie is as useful as diet water).
Ensure durability to last a lifetime.
Provide versatility for year-round use.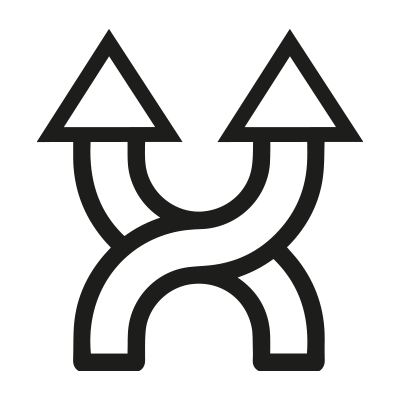 Reversible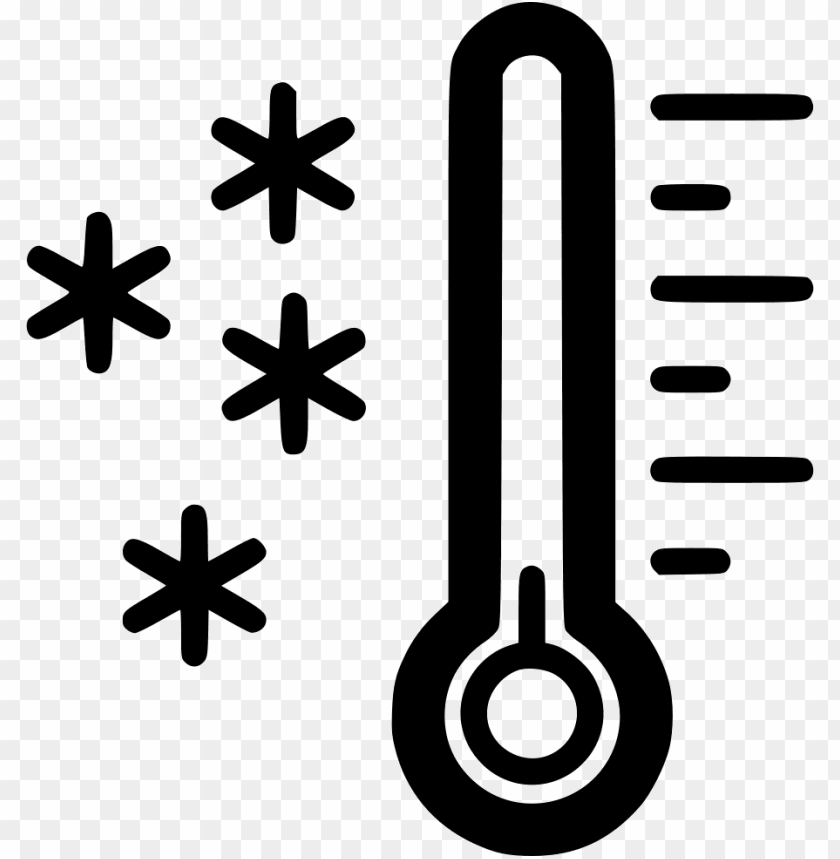 Cold Management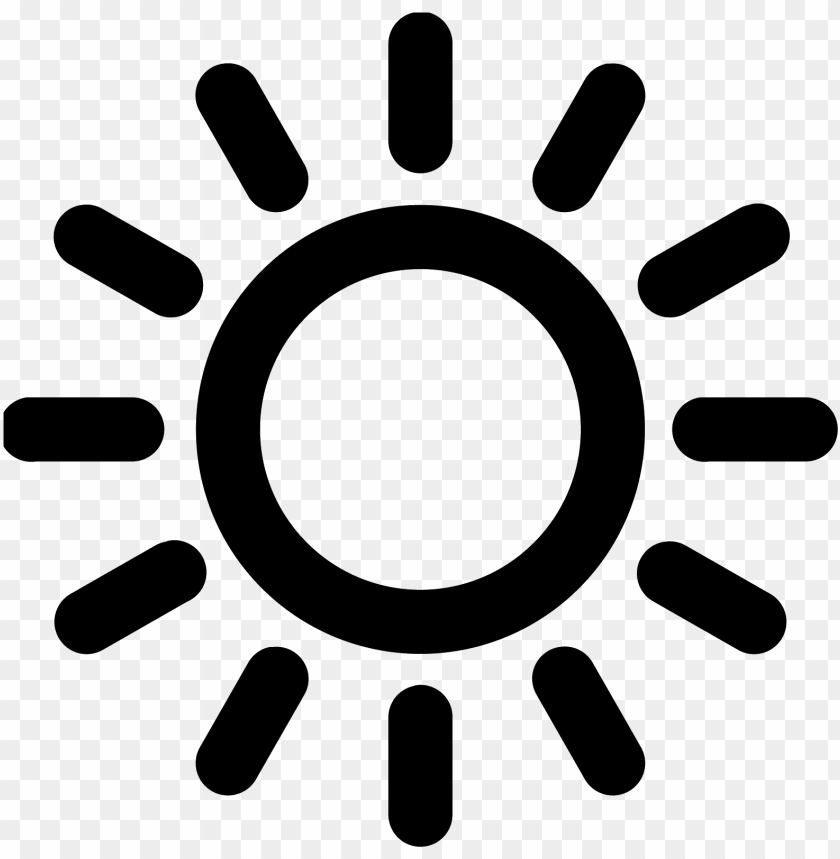 Heat Management
Weather Resistant
Storage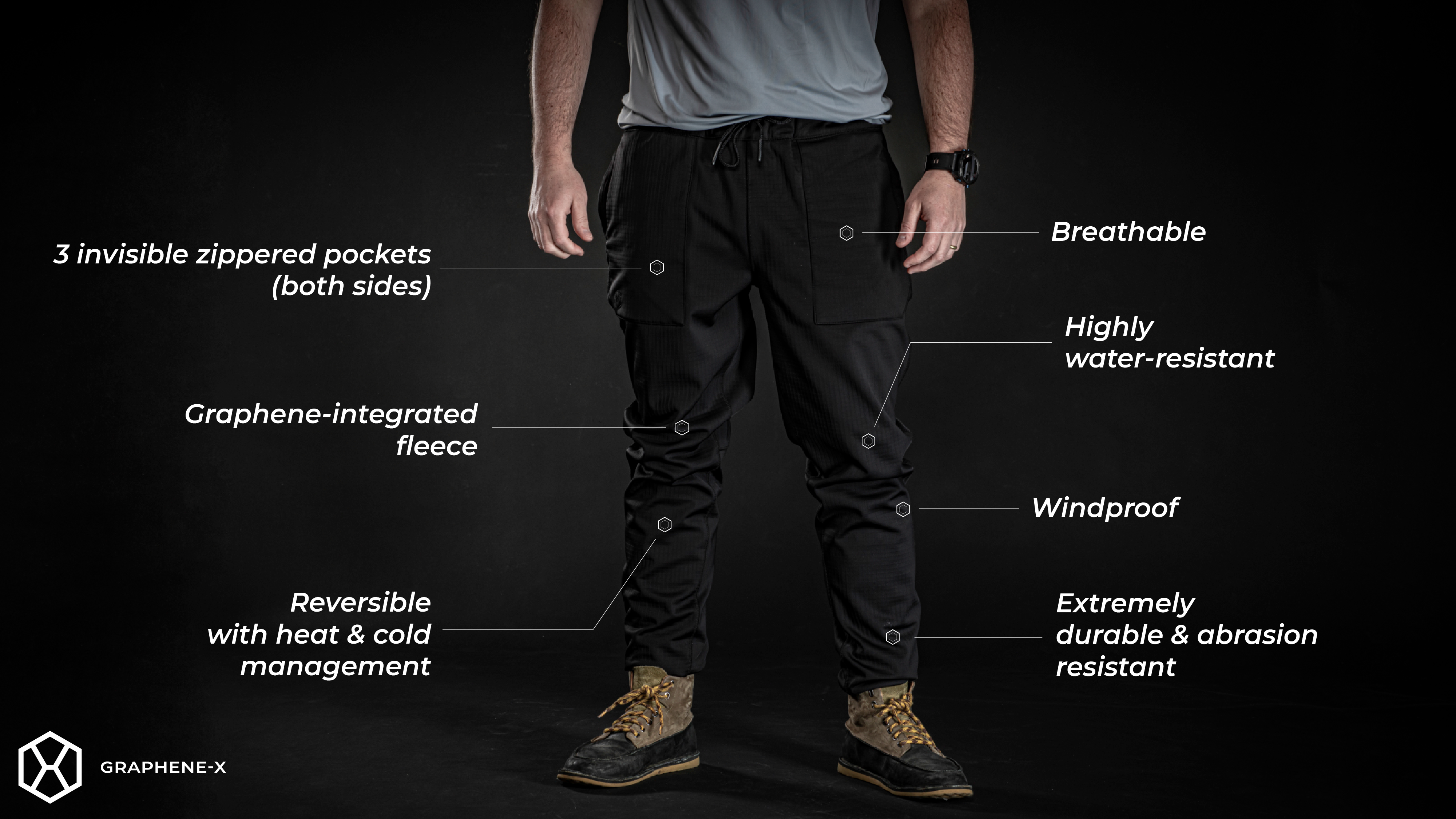 U.T.A.R. Graph
The Reversible Sweatpants excel in cold environments, with the graphene grid acting as a radiator to consistently keep you warm. However, their reversible design ensures versatility, making them suitable for warmer climates as well. Ideal for city outings and expedition breaks alike.
Way over priced even with 30 percent off.
Not competitive with other name brands
Height:
Medium-sized miracle || Between 5'7'' (170 cms) and 5'11'' (180 cms)
Body status:
Bulky / Muscular
Great Fit, Form, and Function
I really like Graphene-X products. From their thoughtful production values to their state of the art manufacturing they continue to give me reasons to buy their products.
And that goes for the reversible sweatpants. It's cold here now and I put them on for my walk and they worked great. Warm when I started to cut the chill but as I warmed up the pants did heat up with me. They kept my legs comfortable.
The build is also impressive. I could certainly see wearing these camping or on multi-day adventures.
Height:
Medium-sized miracle || Between 5'7'' (170 cms) and 5'11'' (180 cms)
GREAT FIT WITH THE HOODIE
Live in Montana - Been a little to warm right now to wear them. Wore them a couple of time during a rain storm. PERFECT!! Winter is right around the corner and I can see me wearing them every day.
What is Graphene?
One-atom thick carbon layers, known as graphene, make up graphite, familiar to many as the material in pencils. This material's attributes are unparalleled, outclassing steel in strength, diamond in hardness, and copper in conductivity. It also boasts superior electron mobility to silicon. The discovery of graphene was deemed so significant that it led to a Nobel Prize in Physics in 2010. We integrate our clothing fabrics with graphene for superior performance.
Engineered to perform with